Curriculum Vitae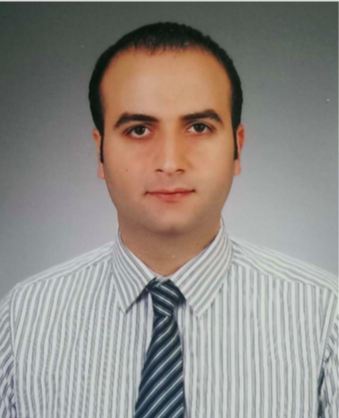 Ali Ercan ALTINÖZ, M.D., Asst. Prof.
Executive Editor, Journal of Cognitive-Behavioral Psychotherapy and Research
Eskişehir Osmangazi University, Faculty of Medicine, Department of Psychiatry, 26000, Eskişehir, Turkey,
Education
| | | |
| --- | --- | --- |
| 1995-2002 | İstiklal Makzume Anatolian High School, Hatay, Turkey | High School |
| 2002-2008 | Dokuz Eylül University, Faculty of Medicine, Izmir, Turkey | Graduate |
| 2008-2012 | Başkent University, Faculty of Medicine, Psychiatry Department, Ankara, Turkey | Residency |
Current employment
| | | |
| --- | --- | --- |
| 19 Feb 2016 – Present | Assistant Professor of Psychiatry | Eskişehir Osmangazi University, Faculty of Medicine |
Bibliography:
1. Cosar B, Taner ME, Eser HY, Altinoz AE, Tarhan R. Does Switching to Another Antipsychotic in Patients With Clozapine-Associated Granulocytopenia Solve the Problem? Case Series of 18 Patients. J Clin Psychopharmacol. 2011;31(2):169-73.
2. Altinoz AE, Taskintuna N, Altinoz ST, Ceran S. A cohort study of the relationship between anger and chronic spontaneous urticaria. Adv Ther. 2014;31(9):1000-7.
3. Altinöz AE, Tosun Altinöz S, Coşar B. Depression as the First Clinical Manifestation of Antiphospholipid Syndrome: A Case Study. J Clin Stud Med Case Rep. 2014.
4. Altınöz AE, Tosun Altinoz Ş, Kucukkarapinar M, Cosar B. Paliperidone: another treatment option for delusional parasitosis. Australasian psychiatry : bulletin of Royal Australian and New Zealand College of Psychiatrists. 2014;22(6):576-8.
5. Subaşı Z, Eşsizoğlu A, Köşger F, Altınöz AE. Coexistence of Schizophrenia and Frontotemporal Dementia: A Case Report. Journal of Clinical and Analytical Medicine. 2015.
6. Yalçın DÖ, Altınöz AE, Altınöz ŞT, Kısa C. Are Prolactin Levels in Drug-Naive Schizophrenia Patients A Clinical Indicator? Tedavisiz Şizofreni Hastalarında Prolaktin Düzeyleri Klinik Bir Gösterge Midir? JCAM. 2015.
7. Altınöz AE, Aslan S, Uğurlu M, Özdel K, Sargın AE, Türkçapar MH. Measuring the beliefs on alcohol craving by using craving beliefs questionnaire: preliminary results of its psychometric properties in a Turkish sample. Journal of Substance Use. 2016;21(5):455-9.
8. Altınöz AE, Meriç OT, Altınöz ŞT, Eşsizoğlu A, Coşar B. Psychiatric disorders comorbid with epilepsy in a prison sample. Seizure. 2016;40:133-5.
9. Altınöz ŞT, Altınöz AE, Candansayar S. Corticosteroid-Induced Mania Treated with Quetiapine: A Case Report. Journal of Mood Disorders. 2016;6(2):86-7.
10. Eşsizoglu A, Altınöz AE, Sonkurt HO, Kaya MC, Köşger F, Kaptanoğlu C. The Risk Factors of Possible PTSD in Individuals Exposed to a Suicide Attack in Turkey. Psychiatry Res. 2017.